Cheese Availability with COVID-19 Restrictions
With COVID-19 impacting on-farm and farmers market sales, we are exploring new ways to get our cheese to our customers. We've attached a PDF of our 2020 cheese price list with the thought that those who prefer to purchase cheese online will have an easier option to do so. Email us with your cheese requests and we will give you shipping quotes or work out an option to meet in the Asheville area during one of our weekly farmers markets. Current market days for us are Saturday mornings and Wednesday afternoons. Payment can be at pickup or via invoice which can be payed by credit card, Venmo or PayPal. Email us for payment details and to determine if the cheese you've requested is in stock.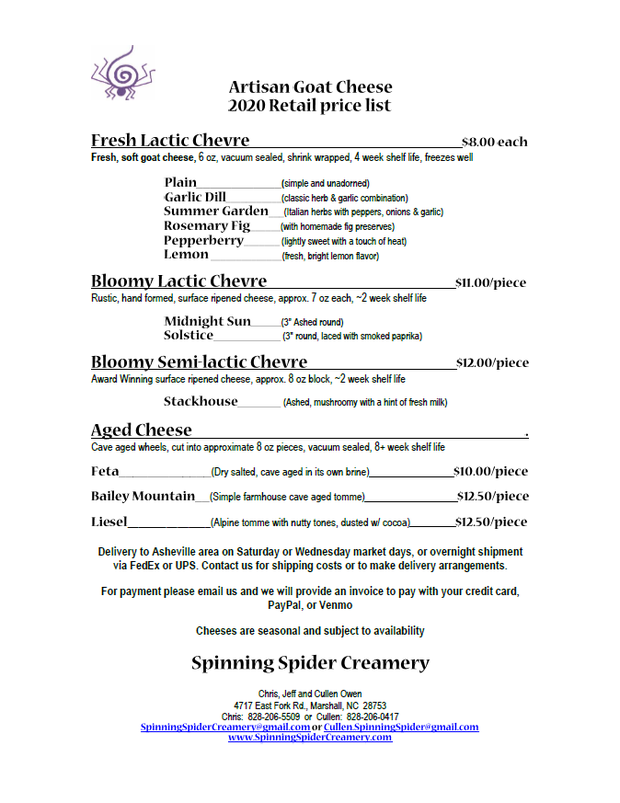 Retail Price list
PDF of our 2020 cheeses
Retail_price__20.pdf
Adobe Acrobat Document
201.0 KB
A little history of Spinning Spider Cheese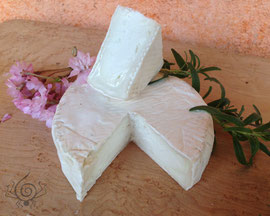 We started making goat cheese to feed our family with the purchase of our first dairy goat in early 1999.  Allergic to cow milk products, our sons were able to tolerate goat milk and goat cheese. So early on, it was important for our cheeses to meet the exacting standards of our young children.  
As the dairy became licensed and the business grew, our cheeses became more complex and sophisticated.  Our farmers market customers have discerning palates and we've loved every minute of meeting their demands.
With over 17 years of commercial production behind us, Spinning Spider cheeses have grown in popularity.  We've won both regional and national awards and are featured in fine restaurants and specialty stores throughout the southeast.